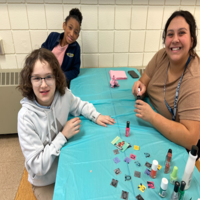 Ms. Garvin, Ms. Johnson and Ms. Hanley recently organized a day celebrating our girls at Falk! Students were able to learn about empowerment, body positivity, self care, and participated in many powerful experiences where they were able to connect and learn with each other. It was a great day!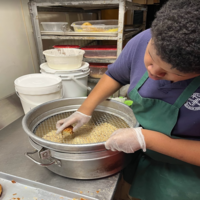 Two Rossler students are wrapping up a year-long work-based learning internship at Mazurek's Bakery, through a partnership with OLV. They are involved in all aspects of the bakery business, are learning critical skills for the workplace.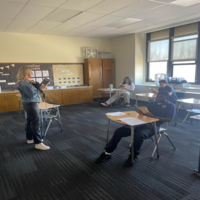 Ms. Daniele and students read and explore the various themes of Ray Bradbury's Fahrenheit 451 for English 10 class.